Goddard Littlefair is the creative force behind the London residential development Belvedere Gardens. Situated in Southbank Place, the development by Braeburn Estates Ltd Partnership (a joint venture between Canary Wharf Group and Qatari Diar Real Estate Investment Company) features 97 apartments across 20 floors, communal areas including entrance lobby and residents lounge and state of the art spa facilities, all of which the studio is responsible for creating the design-led interior schemes.
For the public spaces, Goddard Littlefair has continued to make reference to the narrative of the lifestyle and culture of the creative South Bank whilst taking additional design cues from the Festival of Britain staged in the middle of the last century. The studio sought to create a sense of arrival with an oversized glazed, bronze lined double-door which leads to a stone-clad double height lobby area. The sleek, elongated reception desk anchors the space and greets the residents. The most striking feature is a three dimensional stone sculpture spanning the wall behind the design. A feat of engineering, the Moleanos stone was fashioned into the sculpture by makers in Portugal. Notably, the mesmerising design was created from hand sketches by Martin Goddard who personally oversaw the selection of the stone.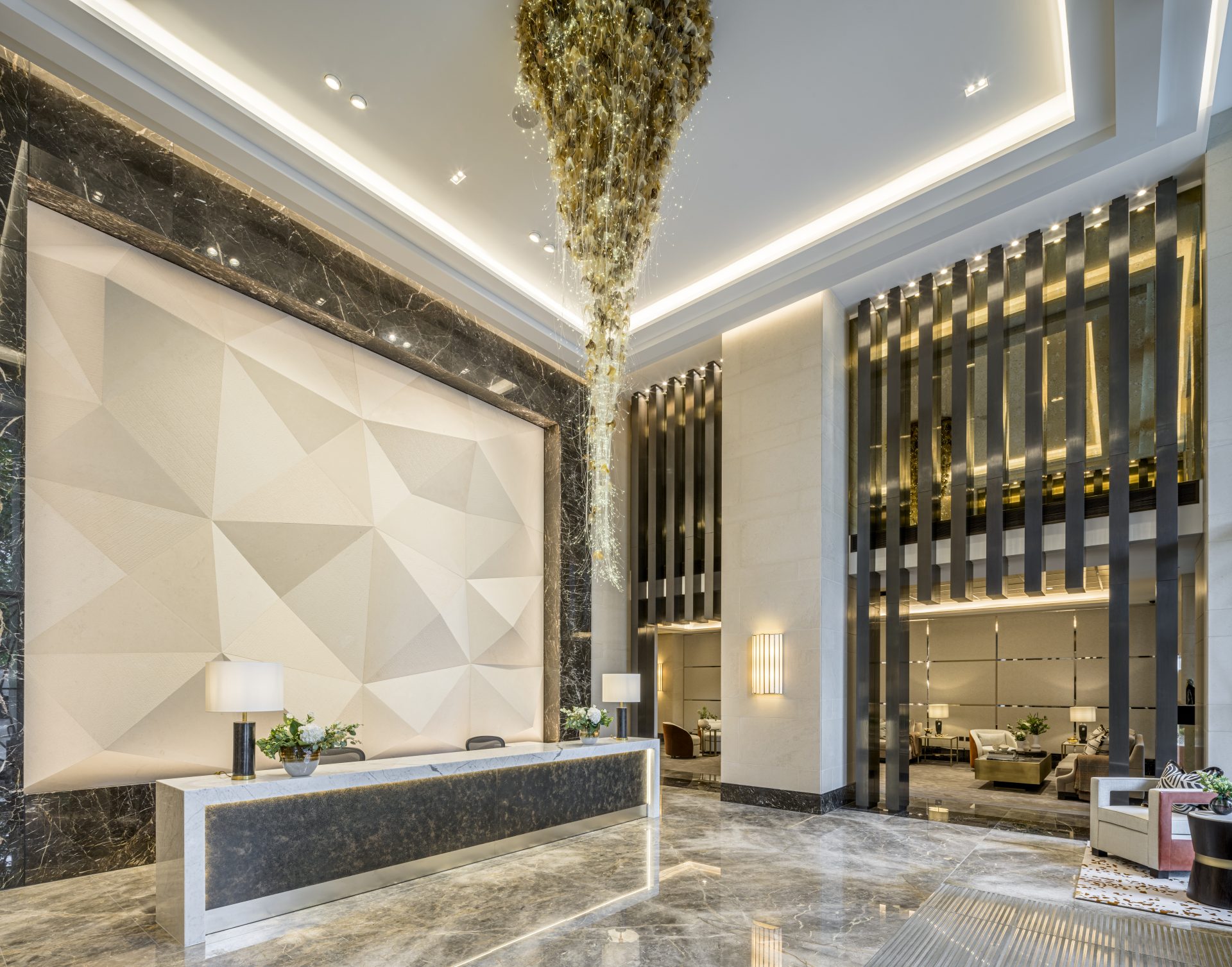 Exclusivity and opulence are carried through into the communal areas. The Residents Lounge and terrace exude quality and sophistication, achieved through the thoughtfully considered bespoke pieces sourced by the design studio and a rich colour palette to complement.
The impressive scheme they have created for the Belvedere Gardens' Spa showcases the very best craftsmanship through individually commissioned sculptures, hand embroidered panels, marquetry detailing and striking art interwoven throughout.  Goddard Littlefair were commissioned to work on two wellness areas of the development – a perfect haven for the discerning residents seeking an escape from the hustle and bustle of the city.